By: Matthew Goins
Dan Bailey and Will Clarke are no strangers to the water. The two professionals from Elliott Davis are merging their profession with their passion, serving as consultants to the world's top boat and tackle brands.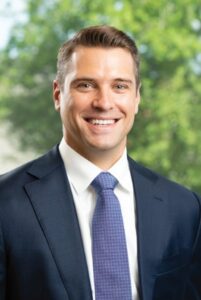 Dan Bailey grew up in Harford County, Maryland, near the Chesapeake Bay and the Susquehanna River.
"I fished a lot in those areas with my cousins growing up," said Bailey.
Though his life has changed, his passion for the water remains.
Bailey was a corporate controller at Ellicott Dredge Enterprises in Baltimore, Maryland, early in his career. The company specializes in building dredges to cut materials and clear out marinas and ports for larger boats.
While in Baltimore, he met three guys who worked for Under Armour and were starting a fishing and hunting clothing line known as HUK and were looking for a controller.
"They wanted to put their headquarters in Charleston and needed to hire a finance lead to come in and settle things, so I packed my bags in 30 days and moved to Charleston," said Bailey. "I was heavily involved in building out the accounting, finance, and compliance function at HUK from the ground up."
After a tenure at HUK, Bailey moved to Elliott Davis to serve as an auditor and assurance professional for manufacturing companies.
"I decided to move on and focus on what I enjoyed, which was manufacturing and distribution customers," said Bailey. "Being able to advise and assist clients and companies that I would like to work with was very appealing to me."
Since its founding in 1920, Elliott Davis has provided tax services, financial assurance, and consulting services to businesses.
While Bailey specializes in auditing and assurance services in Charleston, Will Clarke oversees the State and Local Tax practice in Columbia.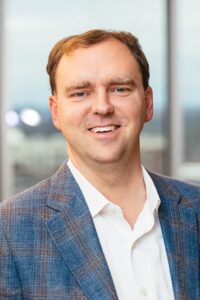 Clarke is no stranger to the water, either. He spent much of his childhood in Wrightsville Beach, North Carolina, with his grandfather.
"He was big into sailing, so I did a lot of sailing all through my childhood and college."
While a student at the University of South Carolina, Clarke studied abroad in the British Virgin Islands, St. Barts, and Saba.
"We did a month down there on a 53 ft. Beneteau doing a bunch of sailing," said Clarke. "It was a cool experience."
During his time at Elliot Davis, Clarke has assisted businesses across the state with tax credits, especially manufacturers.
"South Carolina arguably has the highest and most lucrative tax credits for businesses in the state, specifically manufacturers," said Clarke. "The General Assembly has a vested interest in encouraging manufacturing, creating manufacturing jobs in South Carolina, and luring manufacturers from other states."
Clarke believes these credits and incentives could benefit boat manufacturers in the state.
"In the Midlands, we have four or five main boat manufacturers," said Clarke. "All these boat builders are growing and looking for people, so it automatically creates eligibility for them."
Bailey believes Elliott Davis' data analytics team could innovate manufacturer and dealer operations.
"The ability to analyze what you're selling, where you're selling it, who your key customers are, what their background is, and being able to get all the data in real-time to influence your business decisions is very important because there's so much going on with supply chain and consumer spending," said Bailey.
Whether it be tax credits and incentives or data analytics, helping businesses thrive is the ultimate goal for Bailey and Clarke.
"I enjoy helping people grow their business, and that's what it comes down to," said Clarke.
He is thrilled to begin working with the state's boating industry. Clarke believes the passion and sense of community are unmatched.
"It's a very tight and close-knit, closely held community," said Clarke. "You feel the passion when you work with them."
To learn more on how Elliott Davis can help you and your business, visit https://www.elliottdavis.com/