By: Matthew Goins
Anderson, S.C. — The outdoors and serving others. Two pillars of Tucker Hipps' life,  his legacy, and the foundation that remembers him.
Spunky. That's the word Cindy Hipps is drawn to when she remembers her son, Tucker.
"He came into this world spunky. He went out spunky," said Hipps. "He is remembered as a person who was always smiling, wanted to be friends with anybody, and was a pure joy."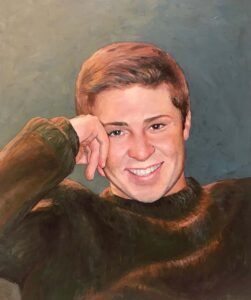 Only one month in as a student at Clemson University in 2014, Tucker died near the Highway 93 bridge in Clemson due to a hazing incident that remains under investigation.
Since his passing, the Hipps family launched The Tucker W. Hipps Memorial Foundation to honor Tucker's legacy, raise awareness of hazing and support anti-hazing efforts, and raise money for organizations that impacted his life. The mission is solely "helping people help others."
"We knew we weren't going to get Tucker back," said Hipps. "We wanted something positive to come out of the trauma and darkness."
The foundation has hosted a bass fishing tournament for two years at the Green Ponding Landing on Lake Hartwell in Anderson.
"I love that we can host a tournament at a super nice area like the Green Pond landing," said Hipps. "It's a beautiful place with great facilities that anyone has access to."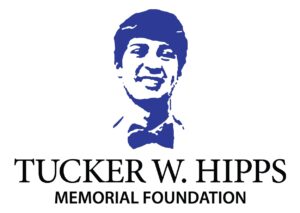 The tournament raises money for the foundation, the Bridge Fishing Outreach, the Outdoor Dream Foundation, and Palmetto Boys State.
The Bridge Fishing Outreach serves "at-risk and disadvantaged youth, adults in addiction recovery, the physically and socially challenged, as well as others in the community," with the ultimate goal of sharing the gospel. 
The Outdoor Dream Foundation works to make outdoor dreams come true for children and youth under 21 who face life-threatening challenges. 
"Our goal is not to promote Tucker," said Hipps. "Our goal is to promote Tucker's life by supporting organizations that mattered to him."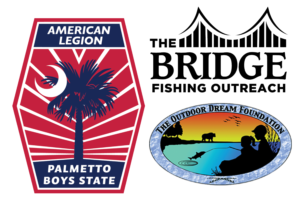 Palmetto Boys State is a program through the American Legion that teaches young men government and leadership through a weeklong system of mock government.
"The amount of money, time, energy, and effort that the foundation has given to Boys State is immeasurable," said Doug Brune, the Palmetto Boys State Dean of Counselors.
Brune met Tucker when Tucker was in high school. He currently sits on the foundation's Board and helps organize the tournament.
"As an outdoorsman himself, Tucker was one of us," said Brune. "The fact that outdoorsmen in the area would come and support this family and foundation says a lot about Tucker and a lot about this community."
Visit tuckergives.org or the Tucker Gives Facebook page for more information about upcoming events, how you can donate, and ways to get involved.